Where Does True Freedom Lie - Consequence and Necessity
Ahoymatey!
Welcome aboard the good
ship gollywog!
Morning in the Old South. You can smell the smell of
people smelling
for the smell of the the idea of magnolias in bloom.
Not yet children. One should not be impatient with
the Sun.

PUCK
42 Thou speak'st aright;
43 I am that merry wanderer of the night.
44 I jest to Oberon and make him smile
45 When I a fat and bean-fed horse beguile,
46 Neighing in likeness of a filly foal:
47 And sometime lurk I in a gossip's bowl,
48 In very likeness of a roasted crab,
49 And when she drinks, against her lips I bob
50 And on her wither'd dewlap pour the ale.
51 The wisest aunt, telling the saddest tale,
52 Sometime for three-foot stool mistaketh me;
53 Then slip I from her bum, down topples she,
54 And "tailor" cries, and falls into a cough;
55 And then the whole quire hold their hips and laugh,
56 And waxen in their mirth and neeze and swear
57 A merrier hour was never wasted there.
58 But, room, fairy! here comes Oberon.

Fairy
59 And here my mistress. Would that he were gone!

Enter the King of Fairies [OBERON]
at one door with his TRAIN, and the
Queen [TITANIA] at another with hers.

OBERON
60 Ill met by moonlight, proud Titania.
- A Midsummer Night's Dream, William Shakespeare
The Flaying of Marsyas, Titian
This painting has a soundtrack...
On black evenings the crows fly at half mast toward the
dreaded dawn. The daytime isn't all bad: the warm sun, the
rain baths, balmy winds beneath inky wings. But the night is
full of the dead. And the dead are full of blood and the soft
tender.
The night is full of dangers unseen and Apollo's reasonable light gives
way to the shadows of the passions and the frightened fates of superstition
and magic.
When the compass becomes a cutlass and the triangle spins boom-
erang, maps reduce to sad, nostalgic paintings and science celebrates fire
with the slaughter of another sacred animal.
Stretched between these poles, in the shocking realization of the dynamo, one must
ask - Where does True Freedom lie?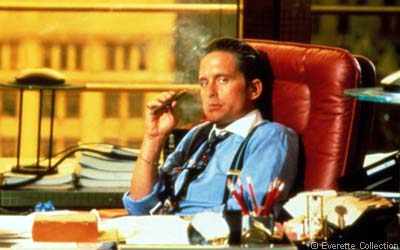 And now a word from Jack Parsons regarding the nature of freedom, it's consequences and necessity:

...The laws against mutually agreeable sex expression must be repealed, together with the laws prohibiting nudism, birth control and censorship. We must emphatically deny that love is criminal and that the body is indecent. We must affirm the beauty, the dignity, and joyousness and even the humor of sex.

Indeed there are obscene things in the light and in the darkness; things that deserve destruction: -- The exploitation of women for poor wages, the shameful degradation of minorities by the little lice who call themselves members of a 'superior race' and the deliberate machinations towards war. Nowhere among these genuine obscenities is there a place for the love shared by men and women. There are sins but love is not one of them and yet, of all the things that have been called sins, love has been the most punished and the most persecuted. Of all the beauties we know, the springtime of love is closest to paradise. And as all things pass, so love passes -- too soon. This most exquisite and tender of human emotions, this little moment of eternity, should be free and unrestrained. It should not be bought and sold, chained and restricted until lovers, caught in the maelstrom of economics and laws, are hounded like criminals. What end is served and who profits by such cruelty? Only priests and lawyers. Let us adhere to a strict morality where the rights and happiness of our fellow man is concerned. Let us call our true sins by their right names and expiate them accordingly -- but let our lovers go free.

If we are to achieve civilization and sanity, we must institute an educational program in love-making, birth control and disease prevention. Above all we must root out the barbaric and vicious concepts of shamefulness and indecency in sex, exposing the motives and methods of their proponents.

Happy are the parents who, as a result of sexual experimenting, are well mated, taking joy in each other's passion, seeing beauty in their nakedness and not fearing to expose their bodies or the bodies of their children. They would never shame their children for their natural sexual curiosity.

Jesus told the "fallen woman", "Go and sin no more" but I, who am a man, say to you who have given your body for the need of man's body, who have given your love freely for his spirit's sake; "Be blessed in the name of man. And if any god deny you for this, I will deny that god."

The ancients, being simple and without original sin, saw God in the act of love and therein they saw a great mystery, a sacrament revealing the bounty and the beauty of the force that made men and the stars. Thus they worshipped. Poor ignorant old Pagans! How we have progressed. What was most sacred to them, we see as a dirty joke. From this sordid joke we have played on ourselves only Woman Herself can redeem us. She has been the ignominious butt of the joke, the target of malice and arrogance and the scapegoat for masculine inferiority and guilt. She alone can redeem us from our crucifixion and castration. Only woman, of and by herself, can strike through the foolish frustration of the advertisers' ideal. She must elevate her strong, free and splendid image to take her place in the sun as an individual, a companion and mate fit for, and demanding no less than, true men.

Let there be an end to inhibition and an end to pretense. Let us discover what we are and be what we are, honestly and unashamedly. The rabbit has speed to recompense his fear, the panther strength to assuage his hunger. There is room for both even though the rabbit would probably prefer a world of rabbits (dull and overpopulated). All traits are useful wrath, fear, lust and even laziness -- if they are balanced by strength and intelligence. If we lie about things we call our weaknesses and sins, if we say that his is "evil" and that is "wrong", denying that such faults could be part of us, they will grow crooked in the dark. But when we have them out in the open; admitting them, facing them and accepting them, then we will be ashamed to leave any vestige of them secret to turn crippled and twisted. Fear can sharpen our wits against adversity. Anger and strength can be welded into a sword against tyrants both within and without. Lust can be trained to be the strong and subtle servant of love and art.

It is not necessary to deny anything. It is only necessary to know ourselves. Then we will naturally seek that which is needful to our being. Our significance does not lie in the extent to which we resemble others or in the extent to which we differ from them. It lies within our ability to be ourselves. This may well be the entire object of life; to discover ourselves, our meaning. This does not come in a sudden burst of illumination; it is a constant process which continues so long as we are truly alive. The process cannot continue unobstructed unless we are free to undergo all experience and willing to participate in all existence. Then the significant questions are not "is it right" or "is it good" but rather "how does it feel" and "what does it mean". Ultimately these are the only questions that can approach truth but they cannot be asked in the absence of freedom.
Freedom is a Two-Edged Sword, John Whiteside Parsons
Please take the time to check out my other vids, the archives of The Sleepless Film Festival, and more at my new You Tube channel:
Joe Nolan's Imagicon
Listen to "Mission" and the rest of my new CD -
Blue Turns Black
!
Love,
Joe Nolan
Use this player to listen to my new CD. Consider purchasing a song or two at your favorite digital outlet and help us stay awake here at Insomnia!
Check out my profile at
Reverb Nation
to see my updated press and bio.
Listen to my earlier releases, and enjoy free downloads here!
Labels: art, beat scene, love, music video, naked, occult, religion, sexy