Pims, Yeoh!
Pims yo,
I have been watching some Herzog films lately.
I just saw the documentary "The Burden of Dreams" which is about the making of his film "Fitzcarraldo". I also watched "My Best Fiend" again, which is about Herzog's relationship with actor Klaus Kinski. Both of these films are highly recommended.
I don't know if you will have as much fun as you could have with one of Phoenix's
airsoft guns
, or with Michelle Yeoh,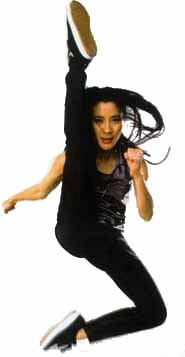 but you get the point...
Pims, Yeoh!
Be humble in your sleepy hands on this world.
Be a killer in Heaven.
Love,
Joe Nolan